A Geek's Guide to Dating Etiquette
Dating could be a bit complicated for the nerdy people of Silicon Valley, there are a lot of stories about how bad they could fail on a date, so based on those stories, here is the geeks's guide to the dating etiquette.
Planning. If you passed through the stage from liking someone to them agreeing to go on a date with you – congratulations! You already passed the first hard stage. Now, it is in your power to arrange where the date will take place. Pick a venue and make reservations. Be sure that it is a nice place, nice not meaning the kind of a restaurant which you could go to in your pajamas to get decent food after a tiring day. It does not have to be a Michelin restaurant for the first date, but please make it a good place with good service and nice looking people.
Style. Even if you consider yourself too alpha-male to plan your wardrobe ahead, please do, we won't tell anyone. Do not wear your beanie, greasy converse, old stained jeans and a hoodie and please – no shorts, yet don't go overboard wearing a fraque. Here are some easy to achieve stylish options for you:
Food and Drinks. If you invited the date to a restaurant, which is encouraged, be sure that you order food and not just drinks to make her drunk faster and raise your chances. Food-wise, don't order the things which make your eating habits similar to a pig's, so stay away from something sloppy you usually eat with your hands, don't get something which you do not know how to eat, that will not impress anyone, it will just make them laugh, and she won't be laughing with you, she will be laughing at you. Don't order things which won't flatter your breath or make your stomach confused. Simplicity is the key. Imagine ordering this and if you think for more than 10 seconds how to use your utensils to put this into your digestive system – don't order it:
Conversation Etiquette. Even though your date is not your mother, does not mean that you should speak to her the same way you do to your male friends, sometimes you just want to give males a bar of soap to wash their mouth with, it is not even polite to use swear words around females. Do not raise your voice when you are overly excited telling a story of how you passed the boss level of some game, even if she is interested, the other people in the restaurant are probably not,  and it is embarrassing receiving dirty looks. Do not stare at other women, or awesome gadgets you did not get your hands on. Give us all the attention.
Topics. Since you are still in the dating mode, there is a reason for it, please don't blame your ex-girlfriends for your dating life being miserable, it is always the fault of two people, not just one, no one likes to hear about your past with other people, especially on the first date. We also do not want to hear about what an amazing gamer you are and how you played for 48 hours in a row without even taking a shower, you will not be a hero in our eyes. Do not over-brag about how successful you are and try to make us feel thankful for just having a chance to sit at the same table. A confident person does not brag. Also, if she asks you questions don't answer with one word and wait for the next, you are not on trial and you have no right to remain silent. Do not ask her questions which are too personal, such as: how long it took her to get ready, how many times she visits the beauty salon etc, it is our secret and we have no interest in sharing our beauty routine with anyone.
No cell phones. No tablets. No laptops. Seriously, it is not an online date, it is a real one, if you mess it up with making tech gadgets a part of it – you will probably end up dating your tablet. If you are not ready to pay attention to a real person then just don't ask us out on a date in the first place.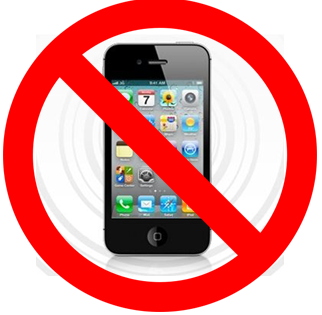 Leaving the venue. We hope you always do this: tip well. We do not want to be mentioned as being the date of a very greedy jerk. Also, be polite. Always.
Your place. If the date goes well and you invite us over to your place, be sure that it is clean and tidy, we do not want to witnesses the solitude of your sock laying on the dinner table. If you have a pop-out bed: don't pop it out, we do not want to see how it looks. We also don't want to see crumbs, dirty tables, a sink full of dishes etc. Even if you are a busy entrepreneur, there are special agencies which could sent the busy you someone to clean your place.
After the Date. If you liked her – tell her and ask her out within 24 hours, it is the unwritten rule, don't get caught up with work and not have time, because we are women, we are emotional and if you don't call us, or text us after the date we assume that something went wrong.
Good luck with your dating and personal life, I hope this helped from making your date be embarrassed of you and regretting the decision of going out with you.
Comments
comments
Powered by Facebook Comments